South Florida Gardening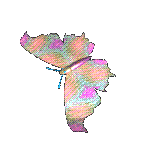 This site is a compilation of sites that relate to South Florida gardening.
Gardening in South Florida is very unique. We don't have to prepare our
plants for freezes and barely have droughts. We can't plant certain plants
because our climate is so different than other parts of the US. As time
provides, I will include pictures of my yard as they are created and
developed. In the mean time, enjoy the links.

Native Plants of South Florida - This site provides information on different
native and exotic plants in the South Florida area. Searches, references and
other links are available.
Landscaping to Attract Birds in South Florida - from the Department of
Ornamental Horticulture, this site gives landscaping ideas that work to
attract birds to your yard.
Zone 10 Home Page - This is the zone of South Florida. Gives
information on what to plant and where to buy for our zone.
Florida Native Plants - Florida Plants Online gives information on South
Florida native plants which are beneficial to the area.
Dade Chapter of the Florida Native Plant Society - Information on the
organization including how to join and upcoming activities.
Association of Florida Native Nurseries - Search the database to find who
grows what native, where to buy natives, and information on natives.
Connie B's Corner - This site has a 12 month lawn and maintenance
schedule for South Florida and other links to Florida sites.
Your South Florida Home - From Digital City South Florida, this site not
only has gardening in South Florida but also the ABC's of South Florida
homes.
North American Butterfly Assocation - A membership-based not-for-profit
organization working to increase public enjoyment and conservation of
butterflies.
Butterflies of Florida - Information and pictures on butterflies in Florida.
Native Florida: Your Florida Backyard - Information on birds, books,
butterflies and gardening in Florida.
Fairchild Tropical Garden - Fairchild Tropical Garden is a botanical garden
with rare tropical plants. It is the region's most popular visitor attraction and
has a variety of programs in environmental education, conservation and
horticulture.
Florida Council of Bromeliad Societies - For Bromeliad enthusiasts of Florida.
The Virtual Gardening Library - Includes many gardening links. Some sites
include: general gardening, regional gardening, databases, gardening events,
etc.
Florida Gardens - More information from Florida Plants Online on
gardening tips and butterfly gardens among other things.
Floridata Gardening and Nature Reference - This site allows you to reference
plants you are curious about. It contains profiles on any Florida plant you
can think of.
Florida Agricultural Information Retrieval - Courtesy of the University of
Florida, this site is updated regularly and has a variety of links and topics
regarding Florida agriculture. (Topics include: Crop, animal, gardening, and
pest management).
What's the Big Deal About Native Plants? - A good article from "Fine
Gardening" magazine about the benefits of gardening with native plants.
Wildflower Nirvana - Wildflower Nirvana is a mailorder micronursery
located in southern Florida. This site gives good information about South
Florida Wildflowers including pictures and descriptions.
Your Florida Backyard - Great information on what you may find in a
Florida backyard.
Florida Native Plant Society - Information on native plants and the
organization.
Tropical Flowering Tree Society -Information on flowering trees and the
organization.